Play It Forward
Our inspired coaches know that playing sports confers benefits well beyond those of fitness and competitiveness. With a wide range of personal athletic experiences, from childhood to college to the professional level, they tell us about the lessons they learned along the way and how their roles at WES allow them to pass along this wisdom to their students and players.
Bill Isola
Director of Athletics, PE Teacher, Coach (27th year at WES)
High school soccer and wrestling
University of Lynchburg men's soccer, club rugby
Enjoys running and biking. Completed more than 20 marathons and four Ironman triathlons.
Participating in sports and playing on teams has helped shape where I am in life. The experience of working together as a team, understanding roles, the importance of hard work, and supporting teammates are all useful life lessons. Sports can be humbling, and it teaches us time and time again that there is no substitute for hard work and preparation.
Students face obstacles that challenge them along the way—whether they play sports or not. How they handle these moments is when they grow. Helping students persevere and over these obstacles is one of the most satisfying aspects of teaching and coaching. At the risk of dating myself, this quote from the movie Rocky about sums it up: "It ain't about how hard you can hit, it's about how hard you get hit and keep moving forward."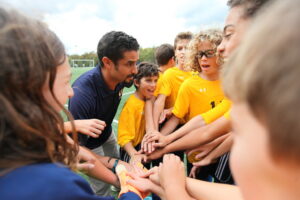 Mehdi Elkassem
Science Teacher, Soccer Coach (22st year at WES)
Judo/Martial Arts Age 7-18
High school soccer and track
Morocco Division 1 Soccer Club "Sporting Club Chabab Mohammedia"
University of St. Petersburg Soccer Team
Recreational soccer, running, and hiking
Athletics teaches life skills. While I was on the soccer club team or practicing Judo, I was living in the moment, working on perfecting my skills, and enjoying the competitive side of the sport. However, the older I get, the more I see that participating in sports helps me understand the true meaning of resilience, team work, handling victories and losses with maturity, treating opponents with respect and dignity, time management, and most importantly that hard work always pays off.
No matter what situation I find myself in with my students or soccer players—from coaching a soccer games, leading practice, hiking in Bryce Canyon, or completing a science project—I always find myself teaching the skills I learned as an athlete, both subconsciously or intentionally. Team work, collaboration, resilience, effort, respect, sportsmanship, doing you best, and never giving up help our young people in all kinds of domains and situations.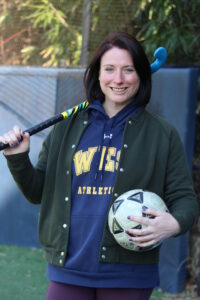 Caitlin Lennon
PE Teacher, Soccer Coach (15th year at WES)
Soccer and field hockey in high school, including travel teams and showcases
Soccer at Towson University
Athletics has shaped me physically, mentally, and socially. It has also helped me build character. Sports teaches great qualities such as leadership, optimism, perseverance, respect, and confidence.
I want my students to enjoy being engaged in physical activity and to see that there are plenty of activities that allow you to just get out here and try something new and see what transpires. I think it's great for young people to jump right into being active—physical activity creates a better mindset and can lead to greater happiness. Building a love of physical activity helps everything else fall into place.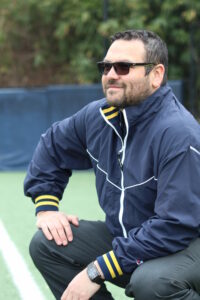 Joel Pizarro
Middle School Spanish Teacher, Soccer Coach (11th year at WES)
Competitive soccer from elementary school through college
Volleyball and rugby in high school
Recreational tennis and table tennis
Athletics is an essential part of my life. Playing a sport is the way I like to exercise the most, but it also informs how I enjoy family and friends. My father was a huge soccer fan and would often get together with his friends to watch games over the weekend or listen to games on the radio. When he got together with friends to watch the games, it would always be structured as a whole event with an accompanying lunch, dinner, or even party, and everyone's family would attend as well. That tradition remains the same now with my family.
I really enjoy showing my students how exciting it is to play a sport. As a Spanish teacher, I teach my students that soccer, for instance, is more than just a common interest, it is a component of Latin American culture. When you are learning a foreign language, it is very important to understand the culture, and athletics is part of that learning.
 Jon Marshall
Grade 6 Teacher, Soccer and Basketball Coach (10th year at WES)
High school baseball and basketball
I grew up in sparsely-populated Maine, and we would sometimes have to drive for three or four hours to reach our opponents. Coming home at 2 a.m. on a weekday was a frequent occurrence, so it was a very difficult decision to discontinue athletics my senior year of high school. That said, I regard foregoing sports as the first adult decision of my life.
One of my favorite activities as a teacher has been coaching soccer and basketball, which I have done every year of my career. Although I never played organized soccer, I am an avid fan and count myself a dedicated students of the game. Coaching allows me to work with students outside of academia in an environment where "sitting still" is the lowest of priorities. I regard helping kids find their comfort spot in a team enterprise as one of the most important contributions I can make as a middle school teacher.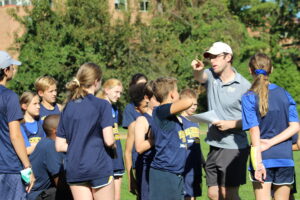 Nick Lellenberg
Assistant Director of Admission, Cross Country and Track & Field Coach (9th year at WES)
High school track (4 years), team captain senior year
Soccer since age 5
Growing up, athletics were the foundation upon which a lot of my life, including friendships, were built. As an adult, even though I tend to be pretty even-keeled emotionally, weekly soccer games are a fantastic way to reset at the end of a week or to get into a great mindset going into a new week. When traveling, I use my daily runs to explore. I'm never without soccer balls in the trunk of my car or running shoes in my suitcase!
Because I am perhaps the only coach at WES who does not also teach students, being able to leverage my previous experiences into coaching cross country and track & field has been wonderful. I draw heavily from my own high school workouts when developing practices at WES. I cherish the times when a student finds out that they've found their new sport, carry that into high school, and later tell me that their practices at WES really prepared them for what they found in high school.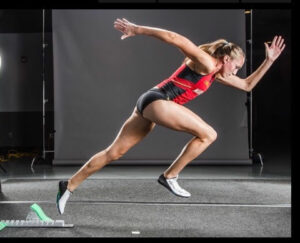 Catherine Voelpel
PE Teacher, Soccer and Track & Field Coach (5th year at WES)
Track at University of Maryland, setting school records for the Indoor 600M and Outdoor distance medley relay
Athletics have always been about more than just winning and losing to me. Through my track and field career, I was able to learn a lot about myself that continues to help me grow off the track. As an individual sport, I learned the importance of setting goals so that I always had something to keep me motivated. By setting difficult but achievable goals, I had to push myself past the point of being comfortable. The challenges I set for myself taught me to always keep a positive mindset and believe you are good enough to do it. I created a mantra during college that I would repeat out loud to myself during my warm-ups, and that's when I really saw an improvement in my performances. Track is considered to be 90% mental, 10% physical, so I realized how critical self-confidence and a positive mindset is for success.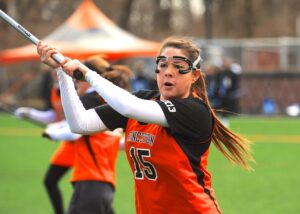 Jess Nelson
Grade 4 Teacher, Lacrosse Coach (3nd year at WES)
Lacrosse in high school and at Princeton University
Club volleyball at Princeton
Running, yoga, and meditation as an adult
The major lessons I learned being a Division 1 athlete were time management, humility, and empathy. I had to develop discipline both on and off the field. And I found myself humbled—you might be the fastest, best player in high school but it's a different situation at the college level. I learned to have empathy as I was exposed to people from all walks of life. Athletics also taught me to come out of my shell!
Playing on a team teaches out students to work through challenges and feel that accomplishment as a team beats anything! Every player can be a leader in their own way and find their own strength. Through sports, students can learn to have a positive outlook—that you can achieve anything together, as a team.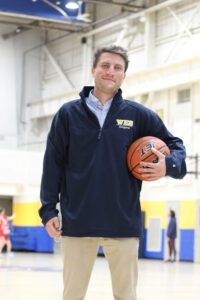 Nick Bosman
Classroom Support Teacher, Basketball Coach (3nd year at WES)
Basketball, football, track, cross country, and tennis in high school
Recreational basketball
Athletics were hugely formative in my childhood, leading to lifelong friends and physical fitness habits I'll have for life. The lessons, and friendships have stuck with me to this day.
I've been able to call upon leadership skills and perseverance I learned in sports to do my job to the best of my ability, especially in challenging times. My years of competition as an athlete are personally rewarding, but now it's clear that they set me up to be a positive influence for the student-athlete at WES. Being able to convey lessons of hard work and resilience, both on and off the court, is something that I'm really looking forward to while coaching and teaching at WES.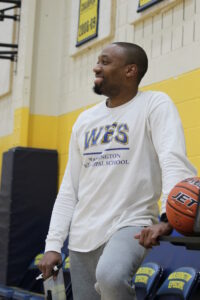 Justin Black
PE Teacher, Basketball and Cross Country Coach (2nd year at WES)
Basketball at DeMatha Catholic High School
Basketball at Morgan State
Professional international basketball in France, Germany, Kosovo, and China (2017 FIBA Player of the Year)
I learned from playing that competition can be inspiring. It helped me to develop a philosophy about being super passionate and performing at my highest level and being happy with that level of achievement. Success didn't have to mean making the NBA. Playing sports pushes young people to ask themselves: Can I give back to others? How will I chase my dreams? What am I best suited to do in life?
I truly loved coaching cross country this fall. This sport requires students to grow and persevere. At the beginning of the season, students were intimidated by doing two laps but by the end they were doing two miles. That's an example of a caterpillar turning in a butterfly.