Thank you!
Thank you for your pledge to WES! Your ongoing generosity allows us to continue our signature programming, supports our talented, caring, and devoted faculty, and ensures that every qualified WES family receives the financial assistance they need to remain part of the fabric of this vibrant community. Click here to make the first installment of […]
Read More >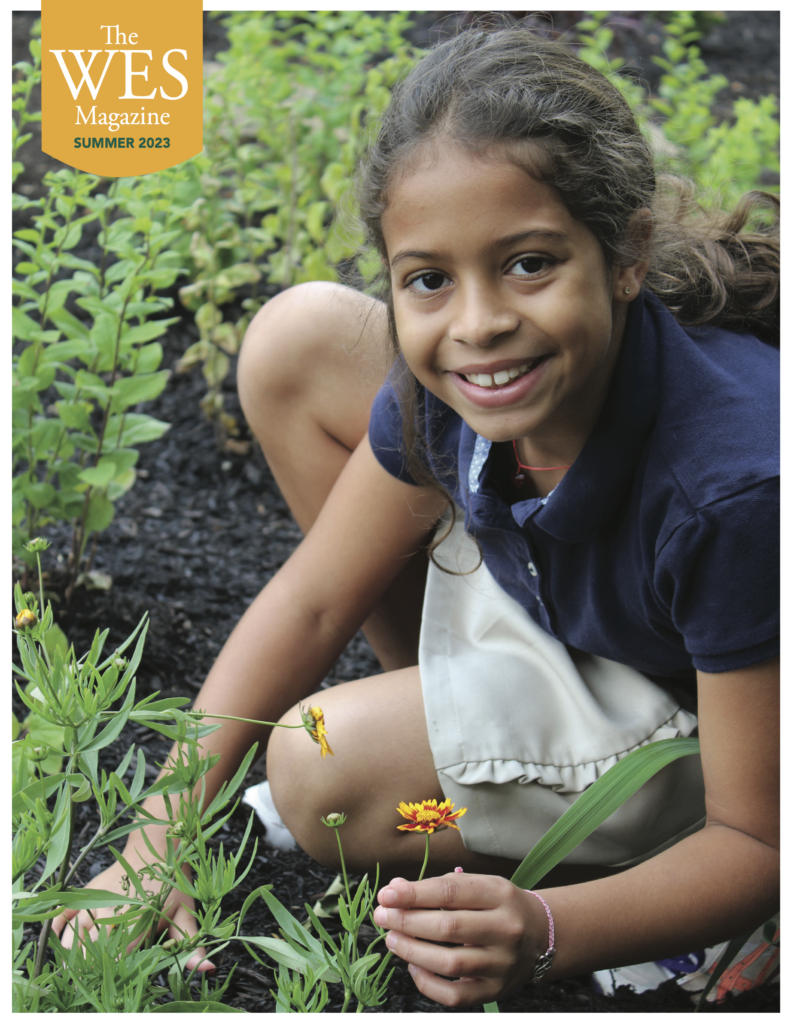 The Summer '23 Magazine is Here
The summer issue of The WES Magazine is here! You will find stories about our new eco-friendly sustainability garden, a vibrant showcase of our arts and athletics, and updates about the Class of 2023's future plans.
Read More >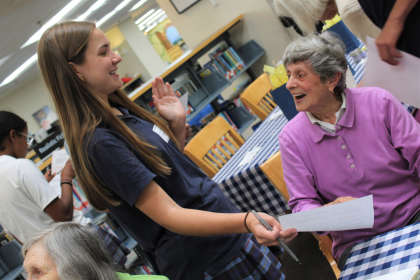 WES's 2023 Graduation and Its Founding
Next Tuesday, WES's 30 Grade 8 students will graduate and turn their academic attention to a wide variety of high schools. The whole community is proud of their growth and accomplishments. Ten of these students have been with us from their first day of school, more than a quarter of the life of WES. Indeed, […]
Read More >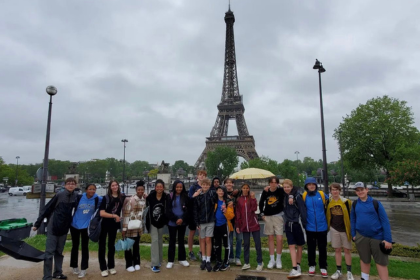 Middle School Studying Abroad
Each morning this week, I eagerly awaited Instagram posts from our Grade 8 teachers and students in France and Spain. Today, our Grade 7 students leave for Italy, and our Grade 6 students head to Utah on Saturday. Since announcing these trips in last weekend's Sunday Night message, several parents have asked me for more […]
Read More >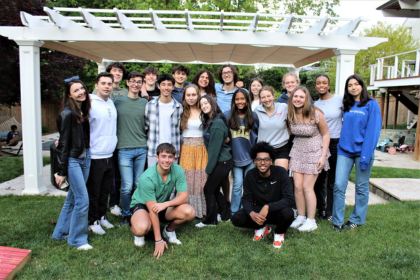 Finding the Right Future
Our alumni and their parents tell me, believe it or not, that there is life after WES. And the schools that welcome our graduating students attest that our Dragons enter high school with preparation and positive energy, confidence and — of course — kindness. Just as our students work to hone their craft in problem-solving, […]
Read More >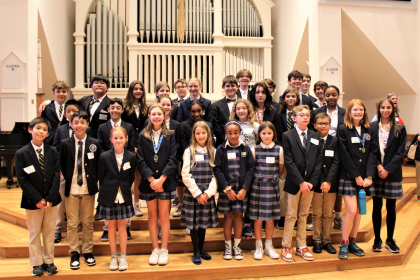 WES Students Recognized at the 2023 MAESA Scholars' Fair
WES gathered with other area Episcopal schools at St. Patrick's Episcopal School for the Mid-Atlantic Episcopal Schools Association Scholars' Fair last Friday. The Scholars' Fair provides an opportunity for students who have excelled in science, geography, spelling, and art. The fair inspires, motivates, and celebrates our students on their learning journeys.  Our WES Dragons did […]
Read More >