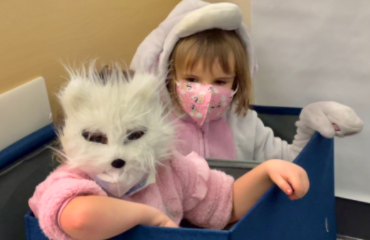 Off to Wintry Adventures, We Go!
I walked into one of our Pre-Kindergarten classrooms this week only to be immediately surrounded by a bunny, a scientist, a polar bear, and a fox. Our Early Childhood teachers have been busy taking advantage of our wintry weather to immerse the students in units about the seasons, Arctic life, penguins, and hibernation cycles.  One […]
Read More >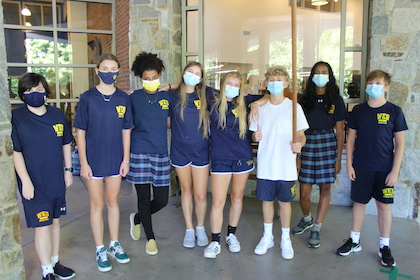 Relishing the Opportunity to Talk about our Students
Next week begins one of the most exciting parts of the year for me–it's when Middle School Director Kristin Cuddihy and I meet with the secondary school leadership teams to present our candidates for admission to their high schools. Over the course of the next two months, we will visit roughly 15-20 independent schools and […]
Read More >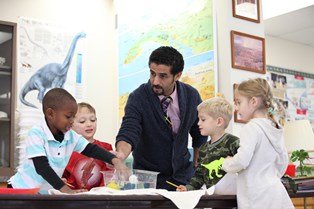 What is a Traditional School?
From the Director of Admission. In the age of micro-schools, homeschooling, online schools, and more, some parents ask me what traditional schools look like these days. Are they the schools that many of us attended—teachers presenting information at a chalkboard and students sitting in rows taking notes? My answer to this question is both "yes" […]
Read More >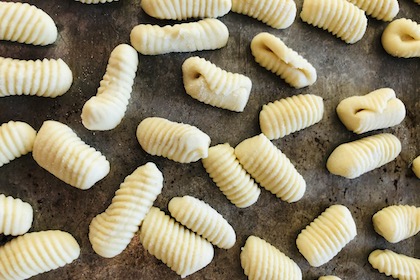 Nonna's Gnocchi
Growing up, I would spend every Christmas Eve with the Italian side of my family. We would get together for what is called The Feast of the Seven Fishes. This is an Italian-American tradition of having a large meal to celebrate this special holiday. The meal is meatless because in the Catholic tradition, many families […]
Read More >
Hands-On Learning in Middle School Math
I was visiting the Middle School Commons this week, and the walls were lined with fairly sophisticated cartoon drawings. However, this work was not the product of art class, but rather geometry! Our Middle School math teachers are masters at bringing math to life through incorporating hands-on learning techniques. The cartoon drawings were part of […]
Read More >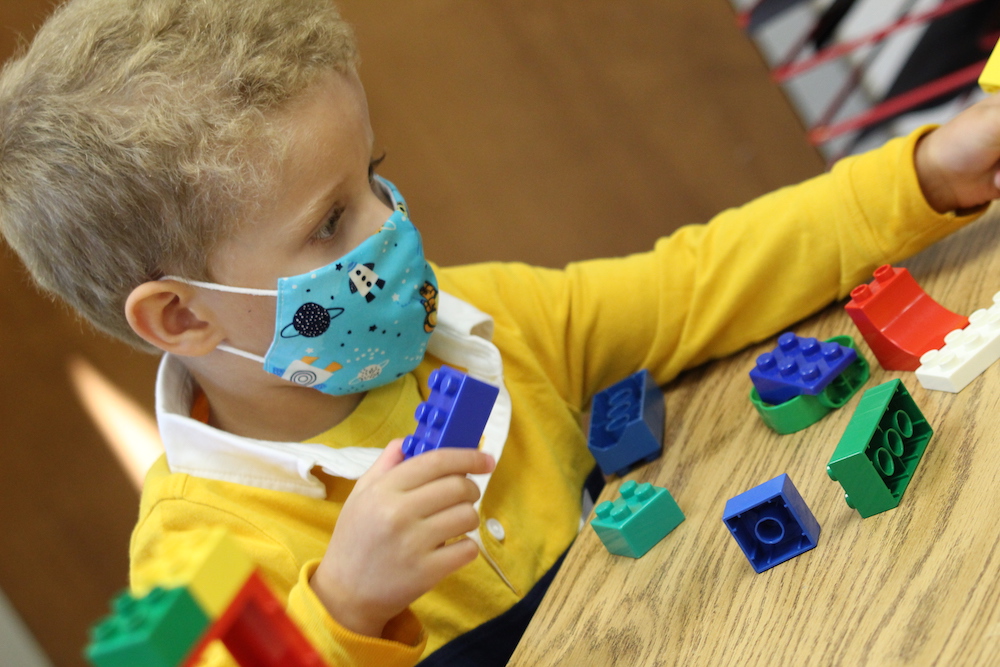 Why Math Matters in Early Childhood Education
Sorting objects. Building with blocks. Playing with different types of shapes. If you wander into a WES Nursery or Pre-K room on any given day, you'll see lots of these types of activities. It may look like play (and it is) but it's also laying the foundation for algebraic thinking. Research shows that early math […]
Read More >